Renowned Speakers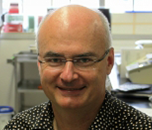 Robert H Schiestl
University of California, USA USA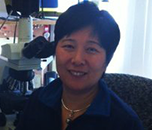 Helen (Dan He) McDougall
Millennium Pharmaceuticals, USA USA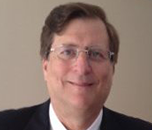 Dave Moskowitz
CEO and Chief Medical Officer of GenoMed, USA USA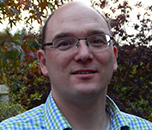 Jens Rittscher
University of Oxford, United Kingdom United Kingdom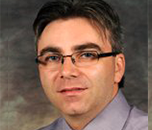 Ioan Cucoranu
Founder and President of InvizioHealth Consulting, Inc.,USA USA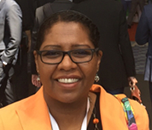 Azza Karrar
Inova Health System, USA USA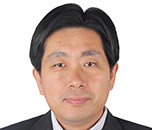 Yaping Tian
Chinese PLA General Hospital,China China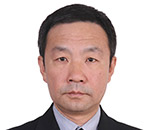 Kunlun He
Chinese PLA General Hospital,China China
Recommended Global Pathology Conferences
Asia Pacific & Middle East
Molecular Pathology 2017
Sessions/Tracks
Molecular Pathology 2017 is going to be held at San Diego, USA during June 26-27, 2017 hosted by Conferences Series LLC. The conference is organized with the theme "Shaping the Future for Innovations in Molecular Pathology" which is comprised of 16 Sessions/Tracks designed to offer global knowledge that address current issues and innovations in the field of Molecular Pathology.
Molecular Pathology a discipline of Pathology which seeks to describe and explain the cellular and tissue behavior at macromolecular level. Molecular Pathology provides the knowledge of the molecular pathogenesis of diseases with a consequent dramatic application to diagnosis. Scientists have already been able to study the nature and mechanism of mutation or change in the genotype. Molecular Pathology helps to acquire the in-depth knowledge and the effects of mutation on the function of the gene product. The success of Human Genome Project not just provided the pathway for development in technology but also stimulated the provision of funds for innovative research.
Track 1: Elemental Approach of Molecular Pathology
The success of Human Genome Project made detecting and diagnosing diseases very convenient with respect to old technologies. Several molecular biology pathways are recently used which lead to a new era of molecular Pathology. This section includes those concepts of molecular biology which can be used for identification and diagnosis of diseases, which includes DNA, RNA and Protein Isolation, Identification and Quantification.
The changes coming to Molecular Pathology represents a marvelous opportunity for innovation and industrial progression along with a potential for disturbance. Grasping market crescendos is an important step that molecular pathology laboratories should take to snatch the prospects while reducing the interference. The molecular pathology is a new technology that has improved the instruments used in the pathology labs for testing. Many countries are following these techniques to diagnosis diseases like cancer and other infectious diseases.
Track 2: Molecular Genetics Pathology
Molecular genetics is the discipline of biology and genetics which deals with the study of the function and structure of genes at the macromolecular level. It employs the techniques of genetics to reveal the behavior of molecules and the interactions among them. Increasing innovations in the field of molecular pathology are engaging efforts for the advancements of molecular genetic techniques in diagnosing diseases. Along with shaping the pattern of progenies, molecular genetics improves the knowledge of developmental biology and mutations that are responsible for certain types of diseases. Implementing the molecular genetic techniques in pathology helps to understand the basic cause of the mutation in the genome which is leading to a disorder in the body. It involves techniques such as gene therapy, cloning, cell cultures, isolation and quantification of molecules and human genome project. There are many other methods of molecular genetics which are used for diagnosing diseases.
Track 3: Advances in Molecular Diagnosis
Emerging diseases and the continuing change in their behavior is creating global challenges in healthcare. Innovations in molecular diagnostics techniques have delivered us with the improved indulgent of molecular processes affecting human health, and diseases. The tools derived thereof are becoming the regular treatment care for several diseases. The accessibility of new sequencing methods, microarrays, microfluidics, biosensors, and biomarker assays has influenced the research towards developing diagnostic platforms. Molecular Pathology deals with different genetic and proteomic level techniques to identify and diagnose diseases. These techniques include In situ Hybridization, Fluorescence In situ Hybridization, Chromogenic In situ Hybridization, Chips and Microarrays, Mass Spectrometry, MS based Proteomics, Sequencing, Polymerase Chain Reaction (RT PCR, Nested PCR, Multiplex PCR, RFLP and AFLP etc.), Immunohistochemistry, Immunocytochemistry, Quantification and Testing of mRNA Expression, Immunofluorescence, Electrophoresis, Chromatography, Live Cell Imaging, Spectral Karyotype Imaging, Förster resonance energy transfer etc.
Track 4:Next Generation Sequencing in Molecular Pathology
DNA sequencing is the tool for determining the particular arrangement of nucleotides within a DNA molecule. It includes any process or technique that is used to determine the order of the four bases i.e. adenine, guanine, cytosine, and thymine, in a DNA strand. The arrangement is very much specific and varies from individual to individual. The introduction of rapid DNA sequencing methods has significantly enhanced biological and medical research and discovery. With increase in research in sequencing the demand for revolutionary technologies that deliver fast, economical and precise genome information has been increased. This challenge has catalyzed the improvement of next-generation sequencing (NGS) technologies. NGS has provided tools for clinical diagnosis of several infectious diseases, Cancer diagnosis, determining pathway for drug resistant diseases traits, Gene expression mapping of diseases and various resources for pathologists.
Track 5: Molecular Biomarkers
Molecular Biomarkers plays an important role in biological characteristic which can be any molecular, chemical or physiologic change which had made these markers a companion diagnostics. These are small fragments of macromolecules which are used to detect gene expressions before or after disease state. Molecular Biomarker is a representative diagnostic tool that is quantitatively measured and estimated as an indicator of regular biological progressions, pathogenic developments or pharmacological responses to a therapeutic intercession. Biomarkers can be molecules, or genes, gene products, enzymes, or hormones to quantify the degree of disease condition. In molecular diagnosis of various diseases these markers have been utilized up to a greater extent. There are different types of biomarkers such as protein biomarkers, lipid biomarkers, nucleic acid based biomarkers, cancer biomarkers, clinical biomarkers and autism biomarkers. Tissue microarrays are also been used for diagnostic purposes and research in genetic testing of these markers are providing advancements in these techniques.
Track 6: Molecular Pathology in Cancer Diagnosis
The discovery of germline and somatic mutations present in different cancers existed due to the recent advances in genomic studies. Treatments and therapies selected for cancer patients are no longer based on histopathological techniques for analyzing tumors. The role of pathologists in using these molecular techniques in diagnosis and the availability of laboratories to perform these tests had lead cancer treatment to a new level. It includes novel techniques and methods for treatment of different Cancer, targeted therapy, delivery methods for on going molecular tests to patients. Different forms of cancer such as lung, breast, blood, gastric, skin, colorectal, prostate cancer are being diagnosed using molecular pathological techniques. Expansions in molecular pathology during the 20th century empowered more accurate perceptions to progress and be implemented in clinical practice.
Track 7: Molecular Pathology in Neurological Disorders
Neurological disorder is any syndrome of the body nervous system. Any type of physical, biochemical or electrical anomalies in the brain, spinal cord or other nerves can result in a range of symptoms causing a neurological disorder. Syndromes of the central nervous system endure amongst the supreme captivating maladies identified to humanity. Molecular pathology techniques provide a pathway to recover human kind from these disorders. The introduction of molecular genetics methodologies to map and identify disease genes laid the basis for an extraordinary improvement in our understanding of the pathogenic origin of abundant neurological disorders. Molecular pathological approach for hereditary neurological disorders provides a lot of opportunity of innovations for the clinical application. Molecular diagnosis for astrocyte dysfunction in neurological disorders, Alzheimer's disease, frontotemporal dementia and other disorders are recently attracting a huge research and enormous funding.
Track 8: Molecular Pathology in Cardiology
Cardiology is a branch of medicine which deals with syndromes of the heart. The field contains molecular diagnosis and treatment of congenital heart defects, coronary artery disease, heart failure, heart valve disease and electrophysiology. Molecular Cardiology aims to expand our knowledge for the improvement of diagnosis of cardiovascular diseases. Rapid developments in molecular cardiology in the past decade have transformed the exercise of clinical cardiology by emphasizing the in depth knowledge for molecular mechanisms of cardiovascular diseases, and providing novel diagnostic and therapeutic methods. It is estimated that information in molecular cardiology will increase exponentially in the coming period. Already, molecular and genetic cardiology has improved attentiveness of the inheritance of defective genes and their impact on cardiovascular diseases.
Track 9: Molecular Pathology in Infectious Diseases
Conventionally, the clinical medicinal microbiology laboratories have functioned to detect the etiologic causes of infectious diseases performing the direct analysis and culture of experimental specimens. Direct examination is restricted by the quantity of microorganisms available and by the capability of the laboratories to effectively distinguish the pathogen. Over the past several years, the improvement and application of molecular diagnostic tools has originated a revolution in the diagnostic measures and monitoring of infectious diseases. The extensive sensitivity and diversity of many molecular technologies permit the precise detection of very small numbers of microorganisms. Microbial phenotypic characteristics, such as protein, bacteriophage, and chromatographic profiles, as well as biotyping and susceptibility testing, are used in most routine laboratories for identification and differentiation. Nucleic acid techniques, such as plasmid profiling, various methods for generating restriction fragment length polymorphisms, and the polymerase chain reaction (PCR), are making increasing inroads into clinical laboratories.
Track 10: Molecular Pathology in Viral Infection
The use of molecular tests for the diagnosis of viral infections is increasing, because of the improved sensitivity and fast result providing capability of these tests. A diversity of molecular techniques is now available for the identification and quantification of viral pathogens. Molecular diagnostic tools for viral testing have investigated a rapid improvement during the last years and have been introduced in the majority of laboratories as a new way for the diagnosis of human pathogens like viruses such as HIV, HPV, Zika Virus etc. These molecular techniques has reduced the use of other techniques such as viral culture based methods and serological assays in the clinical virology laboratory. Amplified and non-amplified nucleic acid techniques, PCR based techniques, microarrays, target amplification techniques are some of the advanced molecular techniques used for diagnosing viral infection.
Track 11: Molecular Pathology in Immunology and Vaccination
Immune deficiency disorders are a group of diseases related with a genetic inclination to persistent infections, distortion, autoimmunity and allergy. The molecular base of numerous of these syndromes has been acknowledged in the last two decades. Most of these immunological disorders are inherited as a single gene defects. Classifying the original genetic defect plays a critical part in patient supervision together with diagnosis, predictive information, prenatal diagnosis and is valuable in describing new diseases. The clinical effectiveness of these molecular diagnostic tests offers an extensive variety of treatment and vaccine development. Several molecular tests are performed for diagnosing immunological disorders which are gene therapy, nucleic acid amplification based methods, use of DNA probes and other hybridization methods. Various autoimmune disorders, primary and secondary immunodeficiency disorders, other disorders causing allergy are being diagnosed using molecular techniques.
Track 12: Molecular Pathology in Drug Development
Molecular pathology deals with tools and techniques that can significantly improve the drug discovery and development methods which help to make the possibilities of personalized medicine a reality. Molecular Pathology in drug discovery and development offers an incomparable guide to this leading-edge discipline and its applications to pharmaceutical science. With assistances from foremost illuminations in drug discovery, drug development, and molecular pathology, this field compromises the methods that are applied to the progression of drug discovery and development. The effectual and operative improvement of new targeted drugs will involve more comprehensive molecular arrangements of histological homogeneous diseases that show heterogeneous clinical outcomes, which can be gained using molecular techniques in drug development. Steps in the drug development process, includes the use of molecular pathology to detect and authenticate new drug candidates, improve transcriptional profiling to better invention of biomarkers, identify correct doses for different drugs ant to enhance the use of molecular therapies.
Track 13: Molecular Profiling
Molecular profiling deals with the identification and documentation of the structure of a specific DNA, RNA, or protein molecule, generally for the purpose of diagnosing biochemical and genetic disorders. The overall examination of gene and protein expression profiles at the genomic, transcriptomic and proteomic levels is an evolving encouraging tool for novel diagnosis techniques. The accomplishment of the Human Genome Project, prompt developments in bioinformatics, the application of innovative tools like mass spectroscopy and array analysis which allows instantaneous high throughput investigation of thousands of molecules and occurrence of new treatment options like targeted therapy, compelled the confinement of universal exploration permits for a supplementary comprehensive indulgent of the malignant process. Molecular profiling generates a paradigm shift from the traditional methods of observing at one molecule a time to the synchronized high throughput analysis of thousands of molecules.
Track 14: Molecular Imaging
Molecular imaging is a type of medical imaging that offers complete depictions of what is happening inside the body at the molecular and cellular level. Wherever other analytical imaging processes such as x rays, computed tomography and ultrasound, offer images of physical arrangement, molecular imaging permits physicians to perceive how the body is working and to measure its chemical and biological progressions. Molecular imaging comprises the discipline of nuclear medicine, which utilizes very slight quantities of radioactive constituents to detect and diagnose disease. Molecular imaging studies help physicians to regulate the magnitude or severity of the disease, comprising whether it has spread to the other part of the disease and to choose the most operational treatment based on the exceptional biologic features of the patient and the molecular properties of other disease. It includes techniques such as Magnetic resonance imaging (MRI), Optical imaging, Single photon emission computed tomography (SPECT), Positron emission tomography (PET), Probes and the imaging of molecular interactions which are used frequently in diagnosis diseases like cancer, brain diseases and other mutational disorders.
Track 15: Molecular Plant Pathology
Molecular Plant Pathology is dedicated to the study of genetics of the plant species, the molecular aspects related to the interactions between plants and microbes and the molecular mechanisms which are responsible for the pathogenesis in plants. This type of study includes molecular approach for the research of plant diseases, their causing agents and plant-pathogen interactions. Research in this field has provided information on newest findings in molecular pathogenesis, epidemiology, genetic and evolution of plant pathogenic microorganisms. The experiments and methods involve molecular detection and characterization of plant pathogens together with investigations on molecular variability and phylogeny through the practical approach.
Track 16: Multidisciplinary Advances in Pathology
The modifications approaching to Pathology signify a marvelous opportunity for innovation and scientific encroachment. Implementation on market dynamics is a significant step which pathological laboratories should adopt to seize the prospects while reducing the difficulties. Growing research in different field is also creating a link for multidisciplinary work. This type of enhance the chances to attain the results more precisely using techniques related to different fields. In pathology also many disciplines are used altogether to perform tests and experiments for better results. Some of the disciplines are Anatomical Pathology, Cytopathology, Dermatopathology, Forensic Pathology, Histopathology, Neuropathology, Pulmonary Pathology, Surgical Pathology, Renal Pathology, Clinical Pathology and Hematopathology.
About Conference
Molecular Pathology 2017 will be held in California, San Diego, USA during June 26-27, 2017 hosted by Conferences Series LLC. The conference is organized with the theme "Shaping the Future for Innovations in Molecular Pathology" which is comprised of 16 Sessions/Tracks designed to offer global knowledge that address current issues and innovations in the field of Molecular Pathology. This conference explores the advances in Molecular Pathology, Molecular Diagnosis, Molecular Medicine, Anatomic Pathology, Biochemistry, Proteomics, Genomics etc.. This conference could be an exceptional pathologists meeting that brings along a novel and International mixture of giant and medium pathology analysis, leading universities and pathology analysis establishments creating the conference an ideal platform to share expertise, foster collaborations across trade and world, and assess rising technologies across the world.
ConferenceSeries Ltd Organizes 1000+ Global Events every year across USA, Europe & Asia Pacific with support from 1000 more scientific societies and Publishes 700+ Open Access Journals which contains over 50000 eminent personalities, reputed scientists as editorial board members. ConferenceSeries Ltd is a pioneer and leading scientific event organizer, publishing around 500 Open access journals and conducting over 1000 Scientific Meetings all over the globe annually with the support of more than 1000 scientific associations, 50,000 editorial board members, and 5 million followers to its credit.
What is Molecular Pathology?
A fortuitous convergence of advancements in Pathology during the last 1970s has led an immerging research in the field of Molecular Pathology. It is a discipline of Pathology which seeks to describe and explain the cellular and tissue behaviour at macromolecular level. Molecular Pathology provides the knowledge of the molecular pathogenesis of diseases with a consequent dramatic application to diagnosis. A diverse range of methods are used in molecular pathology including Genomics, Proteomics, Biochemistry and several Analytical techniques. Scientists have already been able to study the nature and mechanism of mutation or change in the genotype. Molecular Pathology helps to acquire the in depth knowledge if the effects of mutation on the function of the gene product. The success of Human Genome Project not just provided the pathway for development in technology but also stimulated the provision of funds for innovative research. The greatest advantage of molecular pathological science have been in understanding the basic concept of uncontrolled cell proliferation in cancer, which was a difficult task using other methods. In recent times, this field has gained a lot of impetus in both research and academic which has made possible the availability of peer reviewed manuscripts and clinical diagnostic tests.
What is Molecular Diagnostics?
Molecular diagnostics is a practice used to investigate organic markers in the genome and proteome giving a close inspection to their expression. Each individual genetic code has a different expression and translates itself into specific protein. Their pathways are monitored by applying molecular biology to medical testing. These techniques are used to make a diagnosis of diseases by constant monitoring the disease parameters, by detecting risk and deciding which remedies and treatments will work effectively for individual patients. By investigating the essentials of the patient and their syndrome, molecular diagnostics propose the prospect of personalised molecular medicine.
What is Molecular Medicine?
Molecular Medicine endeavours to encourage the understanding of normal body working and disease pathogenesis at the molecular level, and to permit investigators and physician-scientists to use that acquaintance in the design of precise tools for disease diagnosis, treatment, prognosis, and prevention. The molecular medicine perspective highlights cellular and molecular singularities and intrusions rather than the preceding theoretical and observational focus on patients and their organs.
Who are attending?
Deans, Vice Deans and Vice Presidents of Institutions and Hospitals.
Professors, Delegates and Students from academia who are in the field of Pathology, Molecular Pathology.
Pathologists, Doctors, Director and Managers from business organizations.
Benefits of Attending the Conference
To meet the experts in the field of Pathology.
To share the knowledge with doctors and Scientists.
To gain advance knowledge in Molecular Pathology.
To meet investors from different sector of Healthcare.
To develop collaborations between Acaemic and Business.
Supporting Journals:
Journal of Cellular & Molecular Pathology.
Diagnostic Pathology: Open Access.
Advances in Molecular Diagnostics.
Cellular and Molecular Biology.
Journal of Molecular and Genetic Medicine.
Molecular Biology: Open Access.
Journal of Molecular Biomarkers & Diagnosis.
Market Analysis
The global molecular diagnostics market is projected to reach USD 10.12 Billion by 2021 from USD 6.54 Billion in 2016, at a CAGR of 9.1% from 2016 to 2021. In this report, the market is broadly segmented on the basis of technology, applications, products & services, end user, and region. The molecular diagnostics market, by application, is classified into infectious diseases, oncology, genetic tests, blood screening, microbiology, and other applications (cardiovascular diseases, neurological diseases, DNA fingerprinting, tissue typing, and food pathogen detection testing). The infectious diseases segment accounts for the largest share of the global market in 2016. This large share is attributed to the development of advanced new assays for different diseases and conditions, unprecedented occurrences of infections, and rising awareness about the use of molecular diagnostics technologies/products to control diseases. On the basis of products and services, the market is segmented into reagents & kits, instruments, and services & software. The reagents & kits market is expected to grow at the highest CAGR of the market in the forecast period. Growth in the reagents & kits segment is driven by advancements, such as automation and high-throughput technologies in instruments. Based on technology the market is segmented into PCR, INAAT, microarrays, hybridization, DNA sequencing, Next-generation sequencing (NGS) and other technologies (electrophoresis, flow cytometry, and mass spectrometry). Among these technologies, PCR is expected to command the largest share and microarray is expected to be the highest growing segment. The large share of this segment is primarily attributed to the growing use of PCR in proteomics & genomics, automation of PCR instruments, and emergence of advanced technologies like qRT-PCR. By end user, the market is subsegmented into hospital & academic laboratories, reference laboratories, and other end users (blood banks, local public health laboratories, home health agencies, nursing homes, point-of-care settings, and self-testing). As most diagnostic tests are performed in-house, the hospital & academic laboratories segment is expected to dominate the market. On the other hand, newly launched, complex, and highly specialized tests are offered only at a few large reference laboratories. Hence, the segment will grow at the fastest pace. Based on region, North America (comprising the U.S. and Canada) is expected to account for the largest share of the global molecular diagnostics market in 2016, followed by Europe. The largest share of the North American market is majorly driven by the rising prevalence of infectious diseases, availability of government funds, and expansion of the applications of molecular diagnostics in genetic disorders and cancer screening. The Asia-Pacific region is expected to grow at the highest CAGR during the forecast period. The growth in this regional segment can primarily be attributed to the presence of growing markets such as Japan, China, India, and Australia. The major factors driving this market are the high prevalence of infectious diseases and various types of cancer, the increasing awareness and acceptance of personalized medicine and companion diagnostics, the growth in the biomarker identification market and advancements in molecular techniques; and the reforms in the reimbursement system in the U.S. However, the complex regulatory framework is the major factor restraining the growth of the market.
Major players operating in the molecular diagnostics market are Roche Diagnostics (U.S.), QIAGEN N.V. (Netherlands), Hologic Inc. (U.S.), Grifols (Spain), Abbott Laboratories (U.S.), Siemens Healthcare (Germany), Becton, Dickinson and Company (U.S.), Beckman Coulter Inc. (U.S.), bioMérieux SA (France), and Cepheid Inc. (U.S.).
Stakeholders
Manufacturers and distributors of molecular diagnostic instruments & assays
In vitro diagnostic (IVD) companies
Hospital laboratories
Reference laboratories
Pharmaceutical and biotechnology companies
Research and consulting firms
Health insurance players
Scope of the Report
The market study doesn't cover the market size in terms of volume for all MDx test
Company developments not reported in the public domain are not included in this report
Years considered for the study

Particular

Scope

Region

North America
Europe
Asia-Pacific
RoW

Historical Years

2014

Base Year

2015

Estimated Year

2016-e

Forecast Period

2016-e–2021-p

Revenue Currency

USD ($)
Market Segmentation
This research report categorizes the molecular diagnostics market by technology, products & services, application, end user, and region.
Molecular Diagnostics Market, by Products & Services
Instruments
Reagents & Kits
Services & Software
Molecular Diagnostics Market, by Technology
Polymerase Chain Reaction (PCR)
Isothermal Nucleic Acid Amplification Technology (INAAT)
Hybridization [In Situ Hybridization & Fluorescent In Situ Hybridization (FISH)]
DNA Sequencing and Next-generation Sequencing
Microarray
Other Technologies (Mass Spectrometry, Flow Cytometry, and Electrophoresis)
Molecular Diagnostics Market, by Application
Infectious Diseases
Oncology
Genetic Tests
Blood Screening
Microbiology
Other Applications (Cardiovascular Diseases, Neurological Diseases, and DNA Fingerprinting)
Molecular Diagnostics Market, by End User
Reference Laboratories
Hospital/Academic Laboratories
Other end users (Blood Banks, Local Public Health Laboratories, Home Health Agencies, Nursing Homes, Point-of-care Settings, and Self-testing)
Molecular Diagnostics Market, by Region
North America
Europe
U.K.
Germany
France
Italy
Spain
Rest of Europe (RoE)
Japan
China
Australia
India
Rest of Asia-Pacific (RoAPAC)
Latin America

Brazil
Mexico
Rest of Latin America (RoLA)

The Middle East & Africa
Asia-Pacific
Rest of the World (RoW)
Past Conference Report
Molecular Pathology 2016
We gratefully thank all our wonderful Speakers, Conference Attendees, Students, Media Partners, Associations for making Molecular pathology 2016 Conference the best ever!
Molecular Pathology 2016 was held at Melbourne, Australia during July 25-26, 2016 hosted by Conferences Series LLC. The conference is organized with the theme "Shaping the Future for Innovations in Molecular Pathology" which is comprised of 16 Sessions/Tracks designed to offer global knowledge that addresses current issues and innovations in the field of Molecular Pathology. Benevolent response and active participation was received from the Organizing Committee Members along with Scientists, Researchers, Students and leaders from various fields of Pathology who made this event a grand success.
Conferenceseries LLC expresses its gratitude to the conference Moderator, namely Dr. Cathryn Haigh, The University of Melbourne, Australia for taking up the responsibility to coordinate during the sessions. We are indebted to your support.
Similarly we also extend our appreciation towards our Poster judges namely, Dr. Seow Heng Fong, Universiti Putra Malaysia, Malaysia.
The conference was initiated with the Honorable Keynote forum. The list includes:
Ian Macreadie, RMIT University, Australia
Dale D Tang, Albany Medical College, USA
With the grand success of Molecular Pathology 2016, Conference Series LLC is proud to announce the "8th World Congress on Molecular Pathology" to be held during June 26-27, 2017 at San Diego, USA.
For More details visit: http://molecularpathology.conferenceseries.com/
Past Reports
Proceedings
Gallery
To Collaborate Scientific Professionals around the World
Conference Date June 26-27, 2017
For Sponsors & Exhibitors